PROFILDOORS wardrobe system
Modular wardrobe storage system
Wardrobe system, consisting of modules and connecting aluminum elements, created to meet the demand for the latest trends in aluminum fashion.
A modular wardrobe system allows you to organize the interior in such a way as to create an impression of lightness, but in fact the system is durable and strong. It is suitable for any interior, both in living rooms and dressing rooms.
Closet system open type, made of high-tech aluminum profile. Fastened to the wall on vertical aluminum posts. The supporting profiles are connected to each other and shelves, drawers or hanger rods can be attached to them. It allows you to assemble the optimal combinations, select modules, combine filling elements and install them at the desired height, thanks to a flexible system for fixing elements on mortgages inside the rack profile, forming a multifunctional and stylish storage system.
The system is easy to assemble and designed in such a way that it can be easily dismantled and moved to another room.
Options:
1. Black (aluminum) / Mother-of-pearl bronze (chest of drawers, shelf)
2. Champagne (aluminum) / Mother of pearl gold (chest of drawers, shelf)
This system consists of 8 ready-made modules and a module for non-standard configurations.
Modules
Module 1GP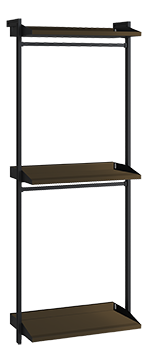 Module 2GP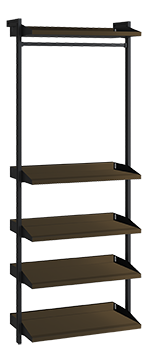 Module 3GP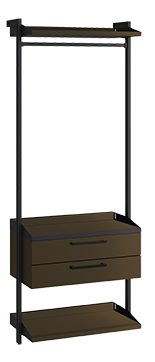 Module 4GP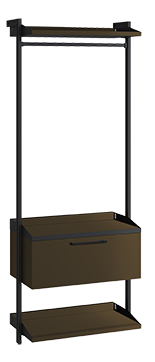 Module 5GP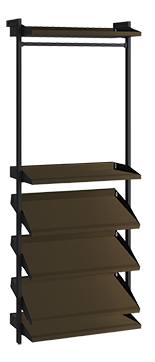 Module 6GP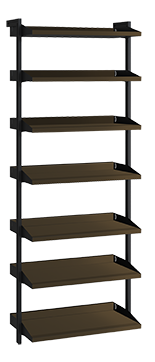 Module 7GP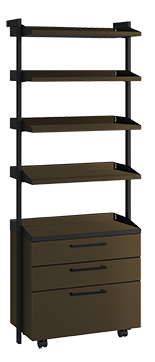 Module 8GP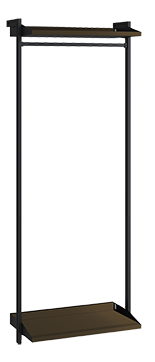 Module NGP
Module for non-standard configurations. When choosing this module, the configurator indicates the number of necessary filling elements: a hanger, a shelf, a shelf for shoes.
Finish options
 

Black (aluminum)

 

Pearl bronze (dresser, shelf)

 

 

Champagne (aluminum)

 

Pearl gold (dresser, shelf)

 






Filling options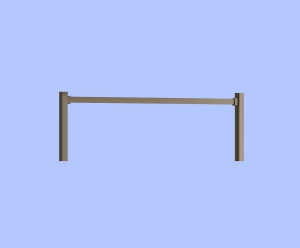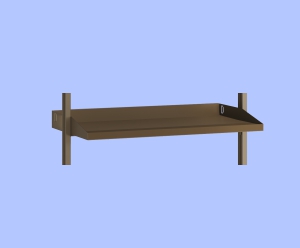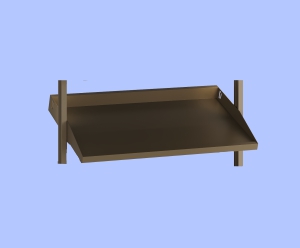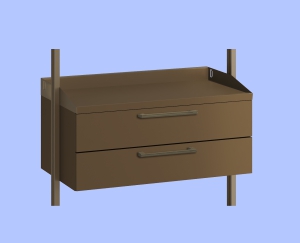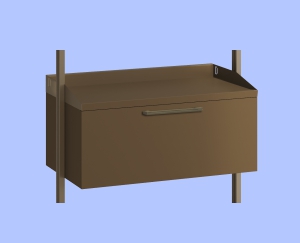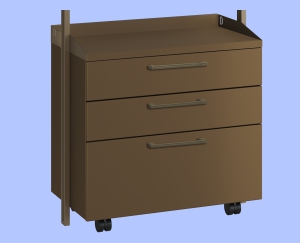 Technical information